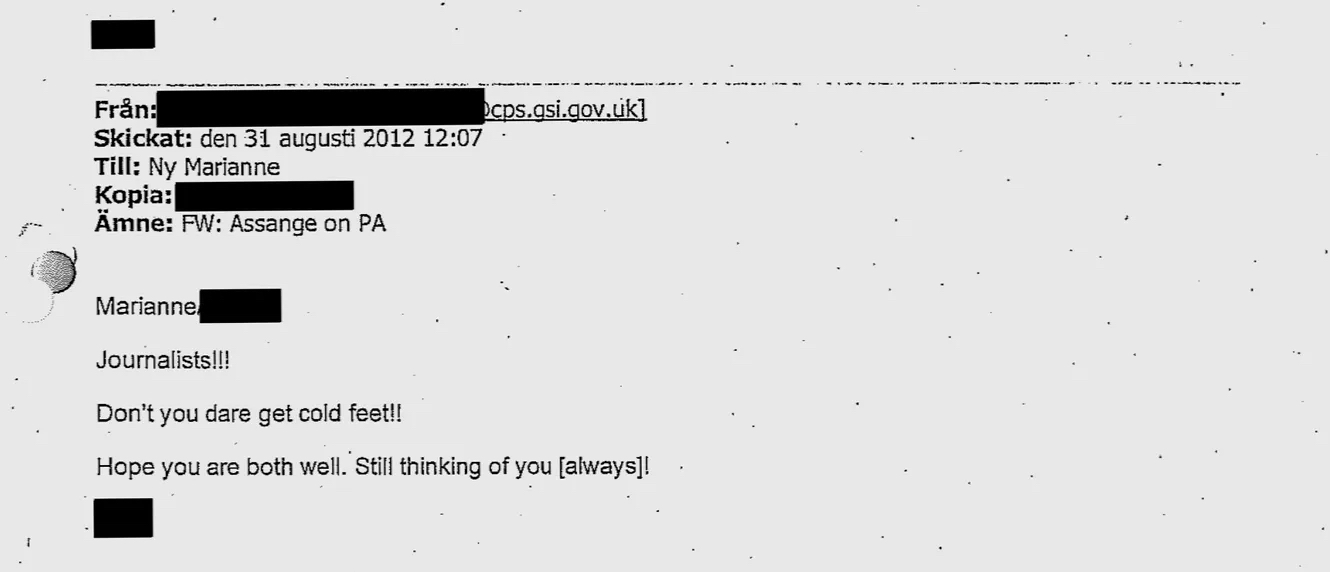 Schweiziska tidningen Republik hade härom veckan en lång intervju med Nils Melzer – som är FN:s specielle rapportör om tortyr – om situationen för Wikileaks grundare Julian Assange.
Intervjun handlar mycket om det amerikanska åtalet mot Assange, om förhållandena i det brittiska högsäkerhetsfängelse där han vistas för att ha brutit mot en borgensförbindelse (när han tog sin tillflykt till Ecuadors ambassad i London) och om utlämningsprocessen till USA.
En central del handlar om de anklagelser om våldtäkt eller sexuellt ofredande från svensk sida – som var början på den rättsliga följetongen mot Assange. Här menar Meltzer att svensk polis har manipulerat förhörsprotokoll för att få en anledning att påbörja en politiskt motiverad process  mot honom.
Ovan ett mail från brittiska Crown Prosecution Service till den svenska specialåklagaren Marianne Ny. Och nedan en skriftväxling som visar på att förhörsprotokoll har ändrats i efterhand.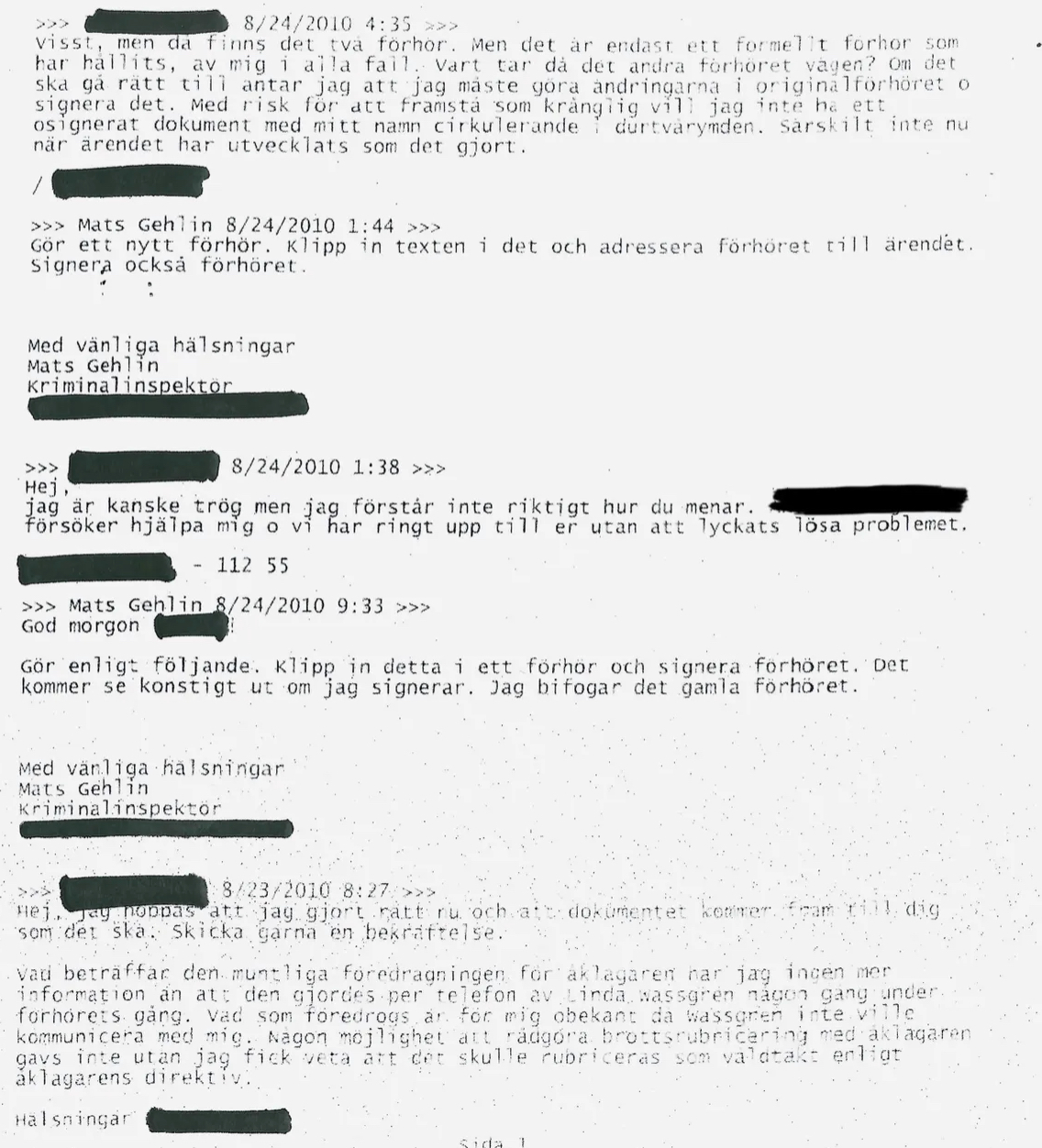 Till Republik säger Meltzer:
»I speak Swedish fluently and was therefore able to read all the original documents. I couldn't believe my eyes: According to the woman concerned, there has never been any rape. And not only that: the statement of this woman was subsequently rewritten by the Stockholm police without her involvement, in order to somehow be able to raise suspicions of rape. I have all the documents, the emails, the SMS.« (…)

»Q: What did the cop rewrite?

A: You don't know that. Because the first statement was overwritten directly in the computer program and no longer exists. We only know that the original statement, according to the chief prosecutor, apparently contained no evidence of an offense. The revised form states that repeated intercourse has occurred. By mutual agreement and with a condom. But in the morning the woman woke up because he tried to penetrate her without a condom. She asks: "Are you wearing a condom?" He says: "No." Then she says: "You better not have HIV" and lets him go on. This statement was edited without the involvement of the woman concerned and was not signed by her. It is manipulated evidence from which the Swedish authorities then constructed a rape.«
Finns det en konspiration mot Assange – som svenska myndigheter är en del av? Det är svårt att säga. Men man bör i vart fall komma ihåg att olika åklagare har gjort helt olika bedömningar om huruvida Julian Assange gjort sig skyldig till något sexbrott överhuvudtaget.
En gissning kan vara att länder med nära underrättelsesamarbete kan ha »sammanfallande intressen« vad gäller att stoppa Wikileaks avslöjanden.
Länkar:
Republik: «Vor unseren Augen kreiert sich ein mörderisches System»
Youtube: Inslag i ZDF Heute Journal »
DN: FN-rapportör beskriver svensk rättsröta i fallet Assange »
Uppdatering: Ännu ett märkligt dokument råkade komma i vår väg…