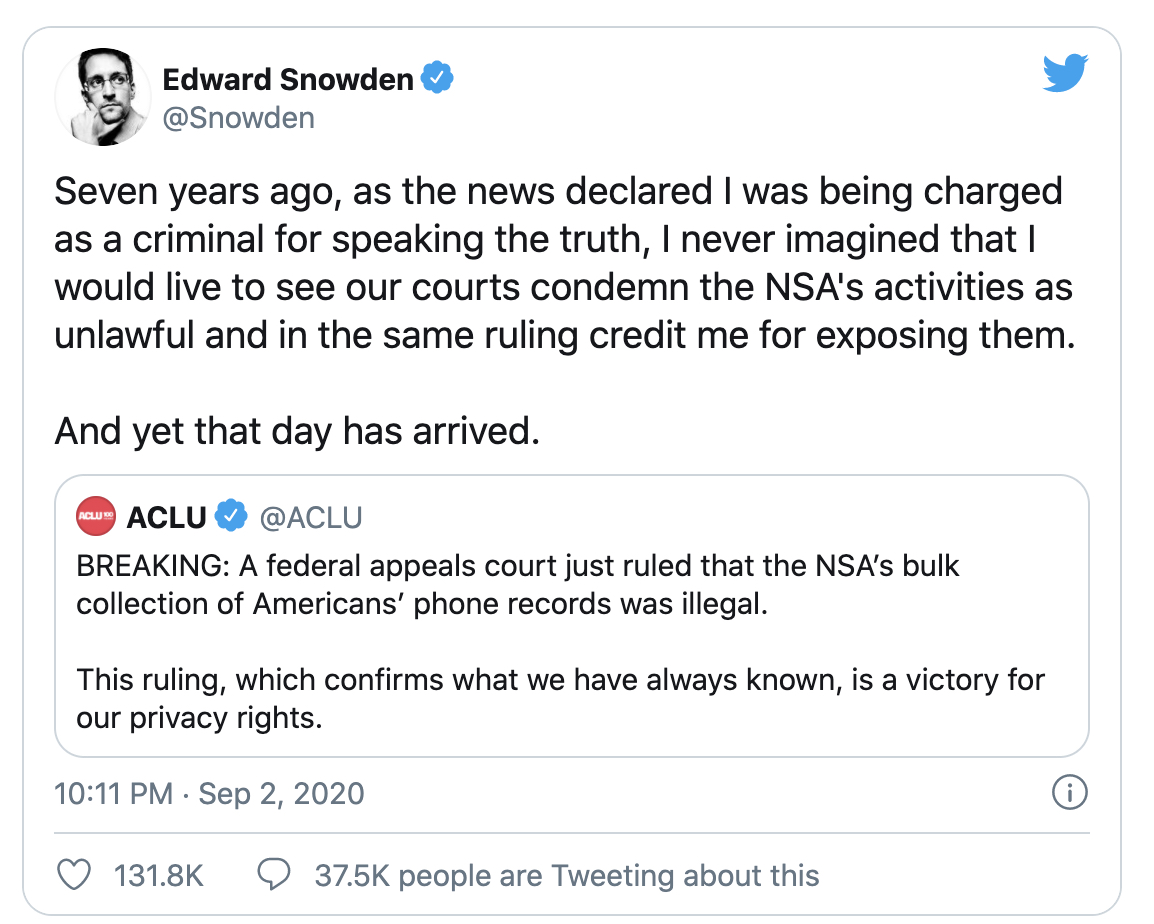 US Court of Appeals for the Ninth Circuit har kommit fram till att NSA:s massövervakning – som avslöjades av visselblåsaren Edward Snowden – är olaglig.
Domstolen menar att NSA:s program för insamling av bulkdata från amerikanska teleoperatörer strider mot Foreign Intelligence Surveillance Act och att den även kan ha brutit mot konstitutionen.
Snowden riskerar fortfarande åtal i USA – även om president Trump funderat högt om att kanske benåda honom.
• US court: NSA mass surveillance program exposed by Snowden was illegal »