Knappt har Proton gjort macanvändares liv osäkert förrän den turkiske utvecklaren Lemi Orhan Ergin avslöjar ett smått ofattbart säkerhetshål i High Sierra, som är senaste versionen av Apples operativsystem Macos.
Dear @AppleSupport, we noticed a *HUGE* security issue at MacOS High Sierra. Anyone can login as "root" with empty password after clicking on login button several times. Are you aware of it @Apple?

— Lemi Orhan Ergin (@lemiorhan) November 28, 2017
Säkerhetshålet gjorde det möjligt att logga in med användarnamnet "root" och ett blankt lösenord när man vill låsa upp inställningarna för konton på datorn: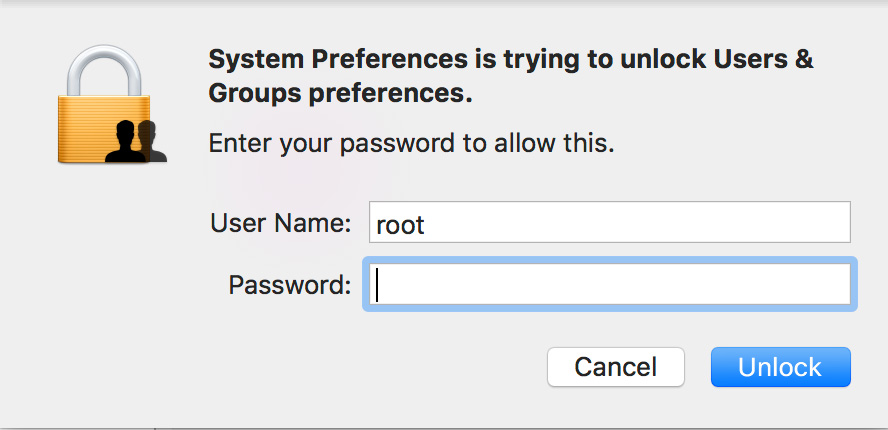 Efter ett antal försök ska denna inloggning ha lyckats. Man har då administratörsrättigheter och kan se samtliga användares filer i datorn.
Visselblåsaren med mera Edward Snowden kommenterade på Twitter:
Imagine a locked door, but if you just keep trying the handle, it says "oh well" and lets you in without a key. https://t.co/KBW4qntMdA

— Edward Snowden (@Snowden) November 28, 2017
Apple har nu gjort en blixtutryckning och tätat läckan – mindre än 24 timmar efter att den upptäcktes.